Serving Texas Since 1988
Healthline is a home, durable medical equipment provider. Our employees continue to provide the absolute best care and service that generations of Healthline customers have come to expect. Since 1988, we have upheld a reputation of excellence in the areas of complex rehab technology, oxygen and respiratory therapy, sleep therapy and ventilation therapy.
Our Goal
Our goal is to collaborate as professionals, using the latest technology and bringing state-of-the-art equipment, education and care to our clients in the comfort of their home.
Healthline guarantees you're getting local, kind professionals who provide knowledgeable and timely communication and care. We work hard for you, our fellow Texans, to ensure that your unique needs are met!
We're proud to be part of:
Accreditations & Awards
Healthline is accredited by the Accreditation Commission for Health Care (ACHC) for home / durable medical equipment services, clinical respiratory care services, fitter services, and rehabilitation technology supplier services.
We have won: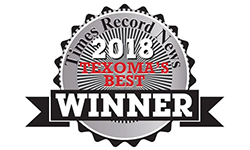 Texoma's Best Medical Equipment Company 2017 & 2018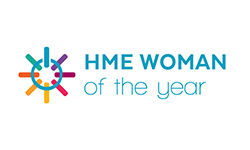 VGM's DME Woman of the Year Award 2017 – Barbara Smith Leech
If you have questions about our services, please reach out to us. We work to continually improve and grow, we welcome your feedback. To get started, fill out our online contact form and one of our representatives will contact you.
Contact Healthline
*Please no solicitations.